Every year for Thanksgiving my family gets together at a beach house and we have every kind of competition you can think of and a few you can't. We started this tradition about ten or eleven years ago and it's been going strong ever since. I have four brothers, so once you add in their families and/or friends you get a house full of crazy in no time at all.
We look forward to Thanksgiving all year long. We start trying to pack our bags by October and can't sit still from excitement for the entire month of November. There is laughter, amazing food, a few curse words, and tons of booze for four straight days. We also have our version of the Olympics. In the past we have played a combination of Monopoly, boccie ball, football, American Idol, limbo, Dance Dance Dance (that's what I call all of the Kinect dance games), soccer, and other video games.
My niece, who is also one of my for real best friends forever, and I use the rest of the family as guinea pigs for our food experiments. This year we tried a sweet potato & swiss chard gratin, orange french toast, naan stuffing, queso fresco mac & cheese, brussels sprouts, mango cranberry sauce, ham, pork smoked in banana leaves, and we can't forget the fried turkey!
Hi, my name is D and I have a tapeworm. His name is Harry. Harry is the only explanation I have for eating all of that food, but it was fantastic. It always is, unless it isn't. But almost always, it is.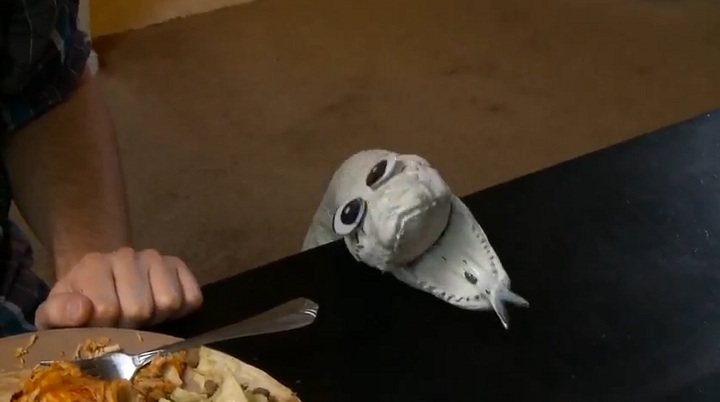 Say hi, harry.
Here are some of the pics from our holiday. Hope everyone is well in your world.